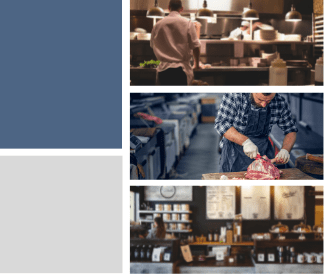 Our amazing team of bespoke developers have once again come to the rescue of a customer in need. They were recently approached by a London based client that required a cloud-hosted system for their fresh food wholesaler business.
When time is of the essence and you need to provide customers with fresh produce such as meat, fish and bread etc. then you need a solution that can handle a rapid turnaround.
What our team devised was a new bespoke web application that would allow customers to place orders throughout the day and night. The orders are priced and allocated to suppliers on a product-by-product basis.
At 5am the next morning, staff go to the local supplying markets. They visit the various suppliers and use tablets to record the details of the products that they pick up and any relevant price changes.
Once picked, they print delivery notes/Invoices. Drivers then take the goods and documentation and deliver them to the customers. (An application is being added to take POD signatures on the mobile devices).
The app allows the client to take orders for fresh meat products from bars, restaurants, schools and butchers who all need next day delivery.
The application provides simple links into Sage accounting for Sales and Purchases and sales/margin reporting.
Our Development Director, Richard Foulds says "It's a really nice little system. It's cloud-based and the design is easily adaptable to suit any small to medium enterprise that buys and sells goods.
If you would like to speak to one of our team to see if this app could work for your business send a message to [email protected]