Working from home with DCS
Working from home with DCS
With many people now needing to work from home, who haven't before, it needs to be as easy as possible. Being able to access your business IT easily and when required is paramount.
What do you need to consider and what will you need to be effective?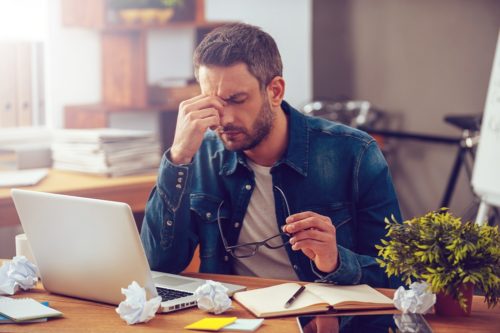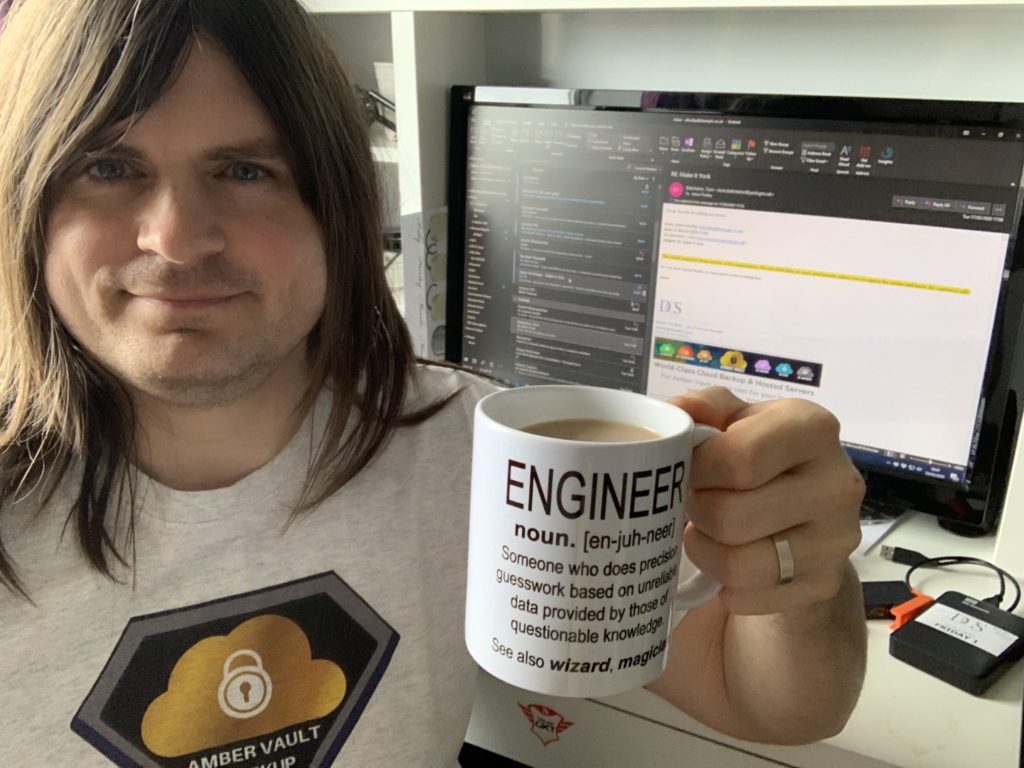 Firstly, the hardware…Laptop or desktop
Obviously, the big advantage of a laptop is its portability.  The biggest disadvantage is how you can be forced to hunch over it, which is bad for your back and wrists.  You may need to use a pile of books or get hold of a riser to bring the laptop up to a level where you no longer need to be bent over.  Another good tip is to invest in a monitor that you can attach to the laptop giving you a second larger screen to ease any strain.  Some monitors come with height adjustments so you can position it at eye level or again place it on a stand.  The keyboard on some laptops can be frustrating to use, so connect an external keyboard and mouse which will make for a much better experience. If you have a lot of devices, a universal docking station may help.
Desktop, the main disadvantage is that they are cumbersome and not easy to move. However, they tend to be more competitively priced than laptops, are more easily upgraded and "currently" are more readily available to purchase.  If you have a home office, they can be left in situ.  They make use of full-size keyboards and you can have whatever size monitor attached.  They do use more power than a laptop and unlike the laptop, do not have a battery which kicks in when power fluctuates or goes out.
We need to be aware, now more than ever, as many of us are working from home and using our own personal laptops/computers of the risks we run. Cybercriminals use this moment of disaster to easily infiltrate not only our business systems but our homes also. As well as backup, antivirus solutions, data encryption software, also consider interactive video-based IT security training to educate your staff whilst at home.  This could be vital to protecting your data. It is not uncommon to find home users with out of date Operating Systems such as Windows XP/7 and personal website usage may also pose a security risk.
Seating
We have already mentioned about the hunching over a laptop, but a dining room chair is not going to be the best seat to be working from on a 7-hour day.  Look at getting an office chair so at the end of the day you are not suffering with a bad back or aching neck and shoulders.
Noise cancelling headphones
These are especially useful for video conferencing or phone calls as most have inbuilt microphones.  I was on a web conference with three parties last week, all working from home and noticed that my colleague was using these headphones which blocked out the noise of her children coming in and asking for snacks!  They also indicate that you are at work so those little visitors can tell that you are busy working.
Webcam
Most laptops will already have webcams but if you are using a desktop with separate monitor and you will be participating in video conferencing then you may have to buy one, but these are not expensive
Video conferencing
There are many packages available and you will probably end up using whatever system your business uses or whoever is inviting you to participate.  However, you may want to look at Microsoft Teams, which is a group chat and collaboration tool and is part of Office 365.  Not only can you video conference using this software, but you can send group or one to one messages and even share Word documents and Excel files in real time. We have embraced this at DCS and have several teams set up which makes it much easier for those working at home.
Broadband & WIFI
We are told that the UK's Broadband will cope with everyone working from home. Indeed Howard Watson, BT's chief technology and information officer, said: "Even if the same heavy data traffic that we see each evening were to run throughout the daytime, there is still enough capacity for work-applications to run simultaneously."
However, you will need to look at what broadband package you have at home and whether you may need to upgrade this.  You could also check the age of your router, as this could need upgrading to improve your WIFI range and speed.  As you move away from the router the strength of your WIFI diminishes so you may need to look at WIFI range extenders or even mesh networking.  This replaces your routers WIFI with a series of nodes that send WIFI out across the whole house.
Software
Accessing your day to day software packages –  if you are working with on premise accounts, customer service or business software then you will need to have your IT department or support company set up for you to access the software on your company network securely.
There may be some software packages that you use on your office PC that are not shared across the network, there are ways of accessing these, but again you will need to speak to your IT support company for them to set this up.
For those staff that need to run the payroll system from home, a huge help is having an email payslip facility set up.  DCS is a reseller of and provides support for Pegasus Opera 3 payroll and the email payslip module provides the facility to email payslips to employees. Each employee can be marked as allowing or not allowing emailing, with a password set against each individual employee. If a password has been set for an employee, the Payslip PDF will be encrypted with the password using 128-bit technology. When the user selects email only, they can also attach additional documents and/or add comments to the body of the email.
If you are using your company's intranet you need to ensure that this is being accessed securely.  Cybersecurity is a big enough issue under normal circumstances but please be aware that Covid 19 is not stopping these criminals, if anything you need to be more alert.
If you are already using Cloud based software, then you already know that you can access this from anywhere and on smartphones and tablets as well as your laptop and desktop.  Some companies are using a mix of Cloud and on-premise systems. It may be that adopting Cloud accounting could be the next step for some companies who have previously been a little reticent about this.
Professional IT help and support
With your team scattered across the country and if you haven't any inhouse support, it could be that a maintenance contract now, more than ever, would be worth the investment. Even if you do have an inhouse IT specialist, it could be that they may require some assistance with firefighting some of the issues that can arise with people working from home in these trying times.
Speaking to your team
It is very important that you still speak to your colleagues (remember "it's good to talk" as the late, great Bob Hoskins used to say).  It is worth looking at the phone system the company use, can you see who is available to talk, can you set up and message across departments or teams? A cloud-based telephone system can prove invaluable at these times.
Protecting your data
You will need to ensure that your staff comply with GDPR and your business privacy policy. They should not leave any papers around at home or simply bin them without them being shredded. You can obtain home shredders for little outlay and again if there is any doubt, there is an interactive training video course available that your team can "gen" up on.
DCS believes strongly in the protection of all data, applications, and systems always. As your employees transition to remote work, you need to ensure that you have all the tools you need to help them remain secure while being productive.
Amber Vault Managed servers and Cloud Back Up offer a total package whereby you no longer have to think of changing USB drives at the office or take drives offsite. With this solution, you will benefit by having the ability to store a large history on a locally attached Network-attached Storage, "NAS" (with a huge storage capacity).
Your backup data will be encrypted and then replicated offsite to our Amber Vault cloud platform (helping satisfy GDPR compliance and data security requirements), quicker and more reliable backups, and more importantly, your data will be off site stored in our private cloud platform in a Tier 3 data centre in Castleford. Our support team will monitor your backup daily to ensure it stays working. You will no longer have to change USB drives or take drives offsite.
IF YOU NEED HELP THEN THE FULL DCS TEAM IS HERE AND ALTHOUGH EXTREMELY BUSY IS ONLY A CALL/E-MAIL AWAY AND READY TO SUPPORT YOU AS BEST AS WE CAN.
REMEMBER HERE AT DCS WE ARE DOING OUR UTMOST TO PROVIDE YOU WITH ALL THE IT SUPPORT AND GUIDANCE THAT WE CAN TO ASIST YOU IN RUNNING YOUR BUSINESS AT THIS TRYING TIME.
TAKE CARE AND KEEP SAFE!