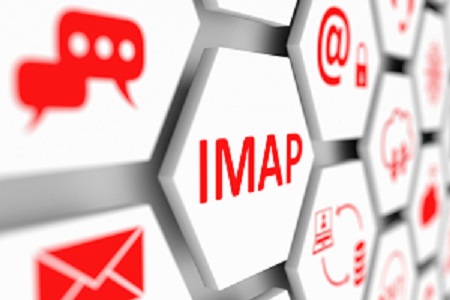 Think IMAP is "fail safe" for e-mail? Think again!
Yes, using POP3/SMTP is no longer secure and should not be considered for business use any more. See my previous DCS blog post on email
Simply moving to IMAP/SMTP for business email maybe more protected in terms of email transport and password security, but this does not guarantee that any existing email accumulated using POP/SMTP is safe and secure…
As previously mentioned, by utilising POP/SMTP for email transport, the mail is transferred (moved) from the server to the client machine, be that a smart phone, laptop or desktop computer. Once the email is no longer on the server, it remains on that client machine until it gets deleted or forgotten about. The problem in moving to IMAP/SMTP does not mean that any previous email downloaded using POP/SMTP will automatically appear in the IMAP Inbox. In most cases, it cannot. If the chosen email provider offers IMAP for email transport, they probably offer the same limited space for email storage on the IMAP server for free. This usually coincides with the same limited storage as they did for POP/SMTP on their server.
POP/SMTP accounts are limited in storage space because the provider needs you, the customer, to move email off the server. Once you do that, your email becomes your responsibility. It remains on the client device but importantly, unless any extenuating measures are taken, it is NOT BACKED UP. This then frees up space for new email to be temporarily stored until it is delivered. By using this technique, email for POP/SMTP storage is usually capped at 1 or 2GB of space. Of course, the provider may offer increased storage space for a price of course, but that's a different story.
By using Office 365 for email, DCS customers get 50GB of storage to start with (subject to licence terms). This can be further increased depending on your requirements. Until you reach the upper limit of email storage, there is no pressure on any Microsoft customer to move email off the server permanently. This means that when you experience problems with a cached mailbox on any device (*up to 5 devices per licence), ultimately that cached copy can be deleted, and your entire mailbox is simply copied down into Outlook and restored once again. Hey presto! Your email is back where it should be.
For more information on Office 365 Business – https://www.deansplc.co.uk/cloud-solutions/ or contact your account manager