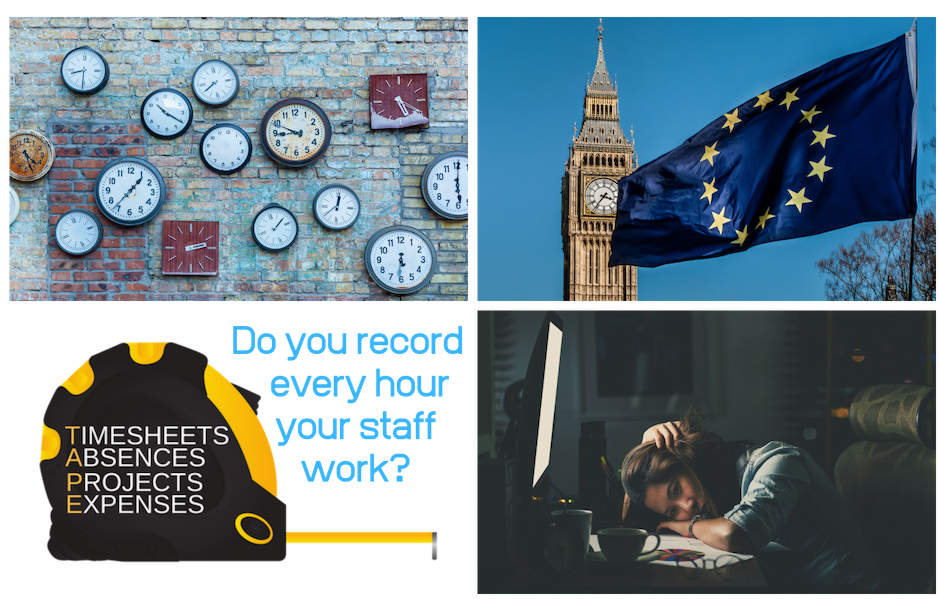 The Court of Justice of the European Union (CJEU) has ruled that European Union (EU) member states must require employers to measure the duration of time worked by each employee, both normal hours and overtime, to ensure staff are not working beyond the legal maximum number of hours, and that they receive stipulated daily and weekly rest periods.
Alan Price, chief executive officer at BrightHR, said: "Currently, the UK laws set out in the Working Time Regulations require employers to keep 'adequate' records which show that they comply with the 48-hour average working week for any workers who haven't opted out, and the limitations on night work.
"This ruling goes even further and says that each member state should have rules in place that require employers to record hours worked each day by each worker, including any overtime hours. This is because, without such a record, the CJEU believes it is difficult to ensure that the maximum working week, daily rest and weekly rest periods are complied with.
"Even though the UK is in the process of leaving the EU, the CJEU ruling is binding on UK courts and will be applied going forward. There is the potential, however, that working time rules may be amended once Brexit takes place. As the law on working time records has not yet been changed, employers can decide to start recording all working hours in line with this decision. Without strict rules in place about how to record, it will be up to employers to choose how to do this, whether they do it online, through a clock in or out system, or using paper records.
Now, who knows when or if this will be fully enforced in the UK, even if our new PM and the EU can hug-it-out to finally sort this fiasco and we go our separate ways, will our government think this policy is in the interest of the people and should be followed here also? They have with GDPR! It was on the 1st May 2006 when we saw the introduction of tachographs fitted to all commercial vehicles, restricting HGV drivers to a maximum of 9 hours driving on the majority of days, with a 45-minute break for the safety of them and others on the road. We're now seeing such a shift in focus onto mental health worldwide generally, maybe now is the time to give this subject some food for thought? Playing a fundamental part of mental health at work is the time spent working. Are you a company that depends on your employees constantly doing over time, with business-critical deadlines to meet? If so, are your staff happy to do this extra work, does it affect morale, sickness or maybe staff turnover? Should a terrible accident occur, which could be physical, a security incident or maybe even a data breach with an over-worked employee, where does that responsibility lie?
If you as a business are wishing to investigate how you record the working hours of your employees or perhaps you want something that can do even more…we here at DCS have several options you may like to know more about:
T.A.P.E – Is our Time, Absence, Project & Expenses software, created by our bespoke team here at DCS. They found after speaking to several customers that were wishing their current absence recording software could do that little bit more to suit their business requirements and was uncomplicated to use. So they decided to collate their research and create just that!
Time & Attendance – We also have various options if you require employees to be able to clock in & out, with a choice of formats, including card/fob or even biometric
Iplicit – If you would like to connect your Accounts and ERP to your Timesheet reporting we have the option for that also.
Don't forget we have our DCS bespoke team, the guys who created not only T.A.P.E but an abundance of software solutions (there are too many to mention). They are basically a group of I.T. Wizards who can make your wishes reality – but unfortunately only when it involves business I.T., sorry!
If you would just like a chat with one of our friendly team to discuss what options may be best for you and your business needs, we're always happy to point you in the right direction.
With so many trying to achieve that work-life balance we should all try to remember to…
"Never get so busy making a living that you forget to make a life."
— Dolly Parton
More information:
https://www.employeebenefits.co.uk/european-court-measure-working-time/
https://www.gov.uk/maximum-weekly-working-hours