Software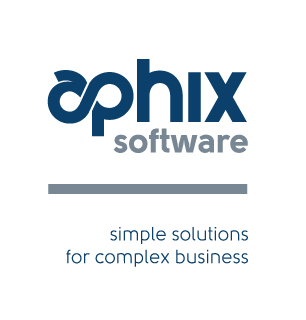 Get your business online with Aphix Software! Streamline and develop your business processes with Aphix Software's multi Award-Winning eCommerce platform and mobile ordering apps that integrate directly with your ERP systems.
Aphix Software are specialist in developing eCommerce solutions which can be integrated live with your existing ERP system. Aphix deliver Award-Winning cloud & mobile sales ordering solutions helping wholesale businesses to sell more & reduce operational costs. Their products help wholesale businesses to take orders, automate business process and deal more effectively with customers both online and via mobile applications. Its simple, reduce costs significantly and expand your market by selling online via the power of unlocking your business stock and business management systems.
Why Integrate?
Whether you are looking to get started in eCommerce or already have an established eCommerce operation, crucial to your long term success will be real-time access to stock, pricing and customer accounts. Aphix delivers this real time integration along with a seamless and secure experience that customers expect.
Automate and Streamline Your Business Processes
Significantly Reduce Running Costs
Reduce Duplicate Data Entry
Easy Customer Access to Account Data
Better Control of Your Business
Infrastructure For Future Growth
Aphix have developed two SaaS, mobile enabled platforms called WebShop and SalesRep. These platforms were developed to integrate universally with all major ERP Systems.
Webshop
An award winning and certified eCommerce platform, WebShop offers both B2B and B2C companies scalability to promote and develop their online operations. An out-of-the-box product that processes millions of pounds in orders annually. WebShop is the fastest, most reliable and most cost effective way of getting your business online.
Two Way Real-Time Integration
Cost Effective Out-of-the-Box Solution
Quick and Easy to Deploy
Full Account History, Invoices and Statements
Easy & Complete Control of Website Content
Smartphone and Tablet Ready
Flexible and Customisable
SalesRep
SalesRep is optimized for speed and designed with the wholesale selling process in mind. You can quickly and conveniently showcase your catalogue with images and descriptions, easily add and remove items to an order plus submit orders real time to your back office systems. All with a few simple taps. Introduce your sales team to the mobile age – empower them so they can:
Minimise Administrative Duties & Double Selling Time
Quickly and Conveniently Showcase Your Catalogue with Compelling Images & Descriptions
Have Instant, Real Time Access to Customer Information
Have  Customers Order History at your Fingertips
Easily & Quickly Compile an Order
Built in CRM Capabilities