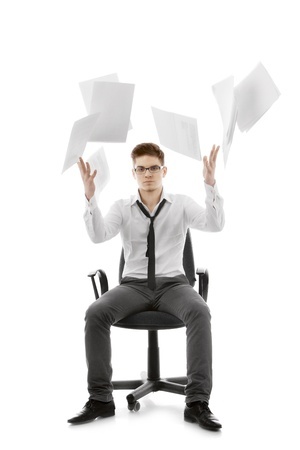 My printer is taking over my life – why won't it work? It's taken over my day and I have meetings to attend, to discuss important figures and the latest business reports. So how do I explain why I am late and my reports are not available?  How familiar does this sound? We all know how frustrating it can be with resolving your printer problems: Paper jamming, changing a toner or even more annoying when your printer doesn't release your print jobs. It can take hours and really impact key tasks when you need hard-print outs for that important business meeting.
Not every company has a dedicated technical team or onsite technical help so hours can be consumed resolving a printer problem. So I thought that I would share some tips on how to manage these often daily occurrences, as these type of challenges have been quite prominent with some of our customers over the past few weeks.
Printers are not printing and queuing – how to release them?
Step 1: Select the windows start icon, located at the bottom of your screen.

Step 2: You will then be presented with the following screen. Without clicking your mouse, type in the Search Box 'Devices and Printers'.  At this stage, an automatic search will run for the devices and printers which are available. In this example, it will find Server 2012 R12. Please select this with your mouse, by clicking left mouse button once.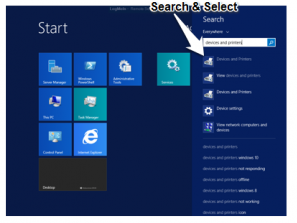 Step 3:  Once selected, you will see a dialogue box though each computer may show different printers.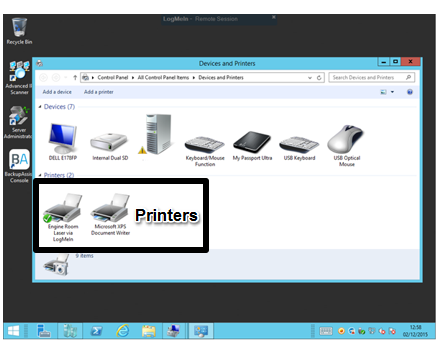 Step 4: Double click your left mouse button onto the relevant printer. This will provide you with details for each print job the status of the print ie queuing, printing etc. This example shows nothing in the queue:
If a document is showing as queuing, you can release, delete or cancel the job – Right click your mouse on the appropriate document and select 'Cancel, Delete or Restart'.
Here is another option if you are working on your PC rather than a server
If you are using Windows 8. 8.1 or Win Server then please select Start from your desktop:
2. At the next screen, you will see the 'Services' box. This may vary according to how your computer has been set up.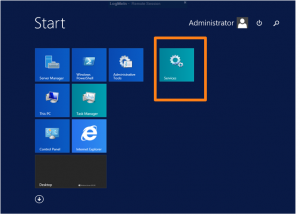 If the services box is not showing, then type 'Services' into the search box and select it from the list.

3. When you have selected it, you will see the following screen. Select the Printer spooler.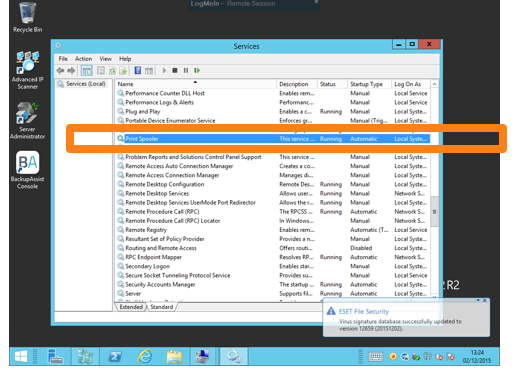 4.  To restart the printer spooler for all of your printers on your network – right click and select Restart. This will also remove any print jobs that are queued.
IMPORTANT  – please make sure the print spooler has started in the status column