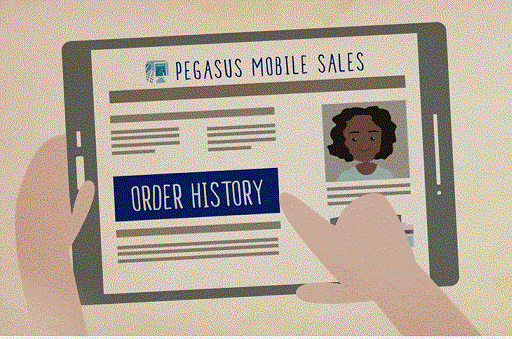 If you have a sales team on the road, they need access to up to date sales and stock information. Pegasus Mobile Sales via Pegasus Web Xchange is a dedicated sales app that can change the way your orders are processed. Your sales person can show products to their clients, check stock levels and pricing, including any customer pricing, settlement discounts and special pricing using Stock Enquiry, take the order and send it securely back to the office to be authorised and uploaded into Opera 3 Sales Order Processing, all saving valuable time.
Not only that but your sales force has access to account information so they can see credit limits, current balances and previous orders placed; enabling them to deal with any issues that may delay their customer from placing orders. This in turn speeds up the delivery process and invoicing times, making cash flow easier.
Pegasus Mobile Sales will work even if there is no internet connection using cached data. All information entered is stored on the mobile device until a network connection is found. Customers' signatures can even be captured on orders and included in the order confirmation e-mail.
This module has just been released and you can get an overview by viewing this short video here. Pegasus Software will be at our upcoming Autumn Showcase at the National Railway Museum in York, so you will be able to see this module in operation. To look at the Pegasus Mobile Sales before the 22nd November, please contact our sales team to arrange a demonstration.