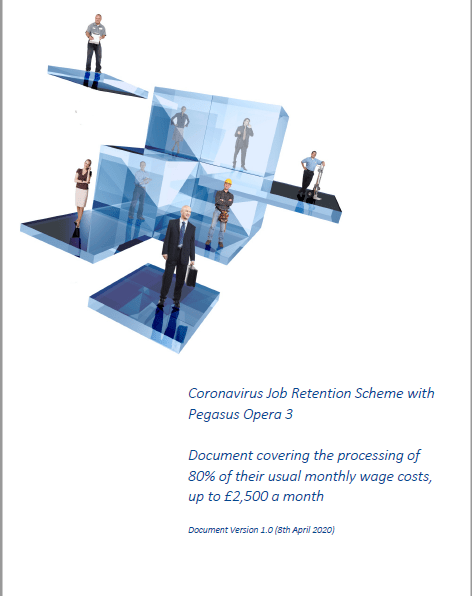 Pegasus Software have released a whitepaper on how to process furloughed staff on Opera 3 Payroll. The Coronavirus Job Retention scheme is a temporary scheme open to all UK employers for at least 3 months starting from 1st March 2020. It is designed to support employers whose operations have been severely affected by Coronavirus (COVID-19).
The online service you'll use to claim is not available yet, HMRC expect it to be available by the end of April 2020. Further details concerning the Portal and claim procedures are expected to be published by HRMC towards the end of April 2020.
Items covered in the Pegasus Whitepaper cover what you will need to make a claim; processing the scheme in Opera 3; setting up a payroll group; new nominal codes; payment profiles, pension contributions and reporting. Download your copy here
HMRC have produced a series of useful videos and webinars regarding the support available to help you run your business through the coronavirus pandemic.
The "Running your business through the coronavirus pandemic" video provides an overview of the support available to help businesses deal with the economic impact of coronavirus including:
the deferral of VAT and Income Tax payments
the Coronavirus Job Retention Scheme
the HMRC Time to Pay Scheme and more