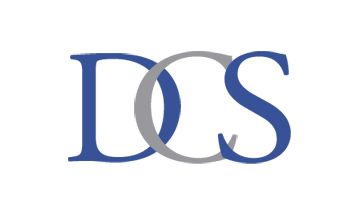 In April we were delighted to launch our new business management system called iQ from Intact to companies in Yorkshire and had a great reception to this new software. Attendees included companies who felt their software and business systems no longer supported their business needs and were looking for alternative solutions.
Over the past few months it has become even more apparent to us that not everyone knows where to start with managing this and many still fear change. Companies are aware that it's time to upgrade to an alternative business account management system to streamline their business processes but simply stay with their existing system which doesn't meet their current or long term needs.
So we thought we would share the views firsthand from Paul Marry,Co-Founder & UK Business Development Director at Intact. He talked to us about his experience with customers using this business software and the future landscape for accounting and business systems.
An Interview with Paul Marry from Intact Software
Q1. Could you tell me why we refer to Intact as an ERP solution, as many people are hearing this as a buzzword and not sure what it can offer their business?.
ERP stands for 'Enterprise Resource Planning', an acronym which was penned in the early 90's to software and assists companies in managing their daily processes. To be honest the term ERP is a pet hate of mine and I would rather refer to our product as a "Business Management Tool".
Regardless of what we call the product, it is more important to explain what value we offer to companies who use our solution. ERP is a method of integrating the functions of a business within one system which should streamline the daily processes across the entire organisation. In other words it should ensure that the daily functions are simplified and that up to date information is readily available to all staff in all departments.
Q2. What have been the main drivers for companies choosing Intact?
Intact offers many different modules and supports both the short and long-term needs of a company. I could talk for hours about this business management tool and why companies choose this. So here is an idea of what it's offering:
1. It's a Modern Software:Developed over the last four years in .NET which is the number 1 development tool currently on the market.
2. Single Database: Tomanage all of your business processes in one solution. From initial contact using our CRM module, quotes, orders, invoices in our Commercials module, banking, management reports and accounts in our Financials module, to key business information in our Business Intelligence module. Data under one roof.
3. Ease of change:It's designed in a way that current processes in a business can be replicated from the use of specific keys currently used to the design of screens to suit individual users.
4. Scalability: Itcan suit businesses with a single user up to 100's of users across multiple branches. Therefore if you are currently small and intend to grow, the system will grow with your business.
5. Functionality:We have the experience of implementing Intact iQ in a wide variety of businesses. Examples would be Wholesale, Distribution, Ceramic Tile Wholesalers & Retailers, Builders Merchants, Timber Importers, Plumbing Merchants, Electrical Wholesales, Engineering, Food Distributors, Clothing Wholesalers, Pharmaceutical and Medical Suppliers. I could probably list another 20. This gives iQ a diverse functional list such as Point of Sale, Mobile Warehouse Management, Stock by Size and Colour, Stock Batch Control, Stock Serial Batch Tracking, Job Costing, Multiple Customer Pricing, etc.
6.Workflows, Alerts & Output Rules:It isdesigned to seamlessly connect users across the business with the use of "workflows" "alerts" & "output rules". An example of this would be a specific product is ordered for a customer. When items are received into stock an email or text could be sent to a person or the customer to alert them that the product is now in stock awaiting shipment. Another example would be reporting in that a manager or owner requires a particular report on a daily or weekly basis. An output rule could be setup to email that report in PDF format on a Friday evening at 6pm. This happens without any person going to the system to prepare or print the report.
Q3. What particular industry sectors are using Intact, which modules are they using and have you seen any particular trends in how they are using it?
While there is no one industry sector which we concentrate our lead generation efforts on, there are some sectors which we would have been more successful. These include Building Merchants, Electrical Wholesalers, Plumbing Merchants, Ceramic Tile Wholesalers & Retailers, Safetyware and Janitorial Wholesale Suppliers. There are other sectors but these are the main users.In general Intact iQ is a good fit for any company who is moving product.
Q4. Many companies are scared about the transition of moving /upgrading their systems, what advice can you give them to allay these fears?
A huge fear any person has in any walk of life is 'change'. This certainly applies within a business when a system is uprooted after maybe 10 years and a new kid on the block appears with lots of promises.
Therefore the one piece of advice I would offer anyone who is contemplating a new business management system is to manage this "change".
One way to do this is to conduct a full examination of the processes which operate within a company and make this company tick on a daily basis. When conducting this examination it is extremely important to include the people who operate these processes on a daily basis. If the process is to change then the people have to change, be it the way they operate or the way they think. If this is carried out successfully and all parties are on-board then the "change" can be planned and managed successfully.
Q5. Why do you think companies stay with Intact or what makes it different to other systems?
There may be a number of reasons but I think the best idea would be to hear some success stories from our clients.
For example, Northwood Technology were looking for a system to manage their wealth of data and access quick reports which their current system couldn't provide. They now have meaningful data which comes from their warehouse and have seen significant savings in managing their stock and with their credit controls.
Another client is Scattergood & Johnson, who were looking to increase their productivity, internal communication processes and to scale up without the need for continued investment in additional software. Intact iQ has given them the tools to control and distribute information throughout their organisation.