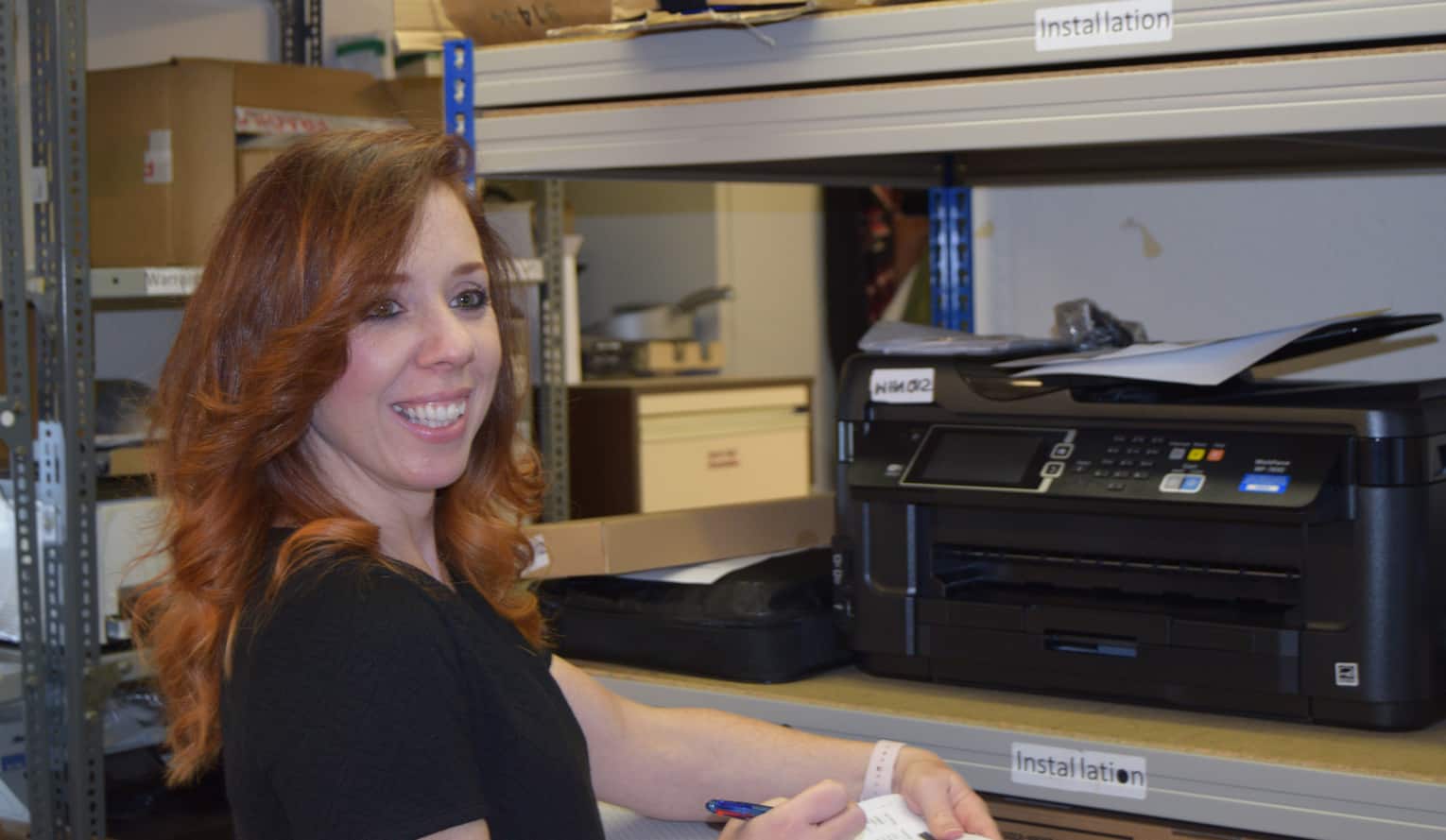 From our latest recruit to the Maintenance Department – Sarah Hanna –

I joined DCS just over two months ago and have been lucky enough to encounter a variety of different roles and tasks already!
One of my first experiences was working with the equipment in our Workshop. We added memory, cloned hard drives and carried out various other troubleshooting steps before returning them safe and sound to their owners!
There is plenty to do in the Configuration department, installing Windows, Hyper V and Veeam backup on to servers and creating VM's, together with unboxing new equipment, installing Office, ESET antivirus, application and other software onto workstations. I generally ensure that everything has its own DCS number, is ready and spot on for the site engineer to install at the customers' premises.
It was my first day on call desk last week. This role is shared between all the engineers, including managers, so everyone has a turn. The key is to attain as much information as possible to ensure it is easier to solve the customer's reason for calling.
I have done a few site visits now for various different reasons. They have involved initial customer meetings, audits, fitting a UPS, running a batch file on all users workstations to allow us to administer their security software without interruption and troubleshooting a laptop that wouldn't connect to the Wi-Fi.
The most recent string to my bow that I have added was going on a cabling job. A customer, through expansion, required more network ports in their office. We fed the cables over the ceiling to a server cabinet in another room, stripped the cable, sorted the coloured, paired wires in the keystone jack and used the punch down tool to cut them and again colour coded and punched the wires in the patch panel. Then finished by boxing in the cables and numbering the ports. I loved this job, I really like to be "hands on" and out meeting customers.
I've learnt so much already in such a short space of time, but I know I will be learning for years to come which is very exciting!