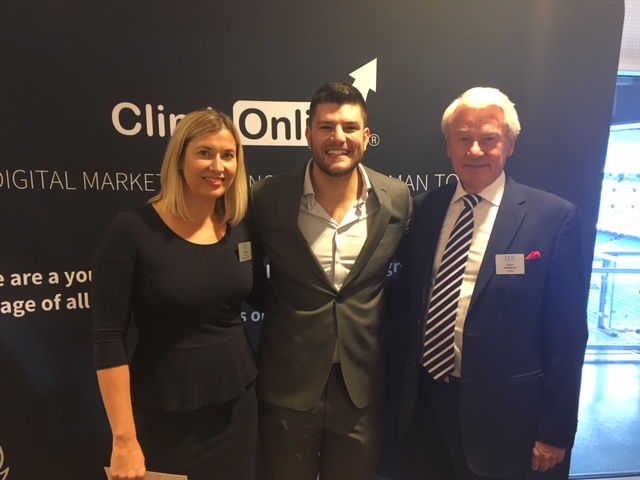 The Great British Expos North West
http://www.greatbritishexpos.co.uk/
Myself and DCS Chairman Peter Rogerson crossed over the border to visit our red rose friends one early Thursday morning, late November, to exhibit at the impressive Etihad Stadium, home of Manchester City.
It was very well attended with exhibitors and delegates, with a variety of keynote speakers and workshops going on throughout the day.
One of the most popular keynote speakers was with the former BBC One Apprentice 2014 winner Mark Wright, who persuaded Lord Sugar to invest in his Climb On-line start-up, was a keynote speaker and shared his expertise on digital marketing and social media for the benefit of regional businesses in attendance. With a passion for IT and the digital world, Mark found plenty of common ground with DCS, who appeared as an exhibitor to showcase our latest range of business software solutions and provide insight on safeguarding against the growing threat of cyber crime.
The North West Expo took place in the Legends Suite, overlooking the pitch, and it proved to be a fantastic venue. The event created a real buzz and Mark's keynote contribution was particularly informative and entertaining. There were plenty of other engaging speakers as well as workshops, seminars and one-to-one clinics taking place throughout the day. The exhibition offered a wealth of networking opportunities for DCS. We welcomed a high volume of visitors to our stand and, on the evidence of our discussions with many of them, it seems that businesses in the North West are every bit as concerned about cyber security as their counterparts in our own Yorkshire region.