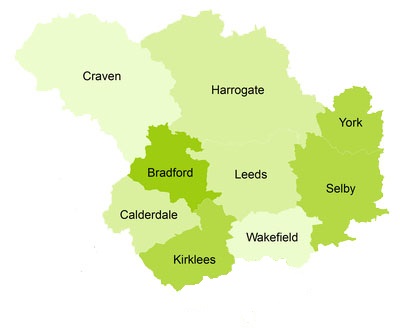 This Scheme launched on the 7th February and is targeting businesses based in the Leeds city region*. With a fund of £3.5 million these vouchers are being awarded on a first come, first served basis over the next two years. Designed to support SMEs (small to medium sized companies) who are trading business to business, are focused on growth and looking to adopt new technology to progress. Qualifying criteria include companies that:
employ fewer than 250 employees
have a turnover of less than 50 million Euros per year
have a balance sheet below 43 million Euro
and have received less that 200K Euro of state aid in the last 3years.
What type of projects would be covered under this scheme?
New acquisition of I.T hardware, software purchases or upgrades to digital connectivity. Examples include VOIP telephony; CRM and ERP software; new websites and Cybersecurity protection. All applicants will need to back up the application with how it will grow your business.
How do I apply?
Applications should be made on line and there is an eligibility checker where you can check that your project is valid. You then apply for the voucher on line and each applicant will need to have 3 quotes for each part of the project, i.e. if you are looking to put in a new VOIP telephone system with a new server and routers, then you would need to obtain 3 quotes for the proposed telephone equipment and 3 quotes for the hardware.
You can only apply for one lot of funding, so if you have several projects in mind you need to combine them into one claim. The vouchers range from £1000 to £5000, with £5000 being the maximum that can be claimed. For each project that is approved, the voucher will be worth 40% of the total applied for, with a cap of £5000. The claim is made based on you paying the full amount upfront and then you claim back, you will need to provide paid invoices and a copy of a bank statement showing payment has been made.
The scheme also provides workshops and support programs offered for those who need extra education on all things digital.
Take a look at this scheme and how it may benefit your company by visiting www.digitalenterprise.co.uk.
*The Leeds city region includes: Leeds, Selby, Harrogate, Craven, York, Bradford, Calderdale, Wakefield and Kirklees.