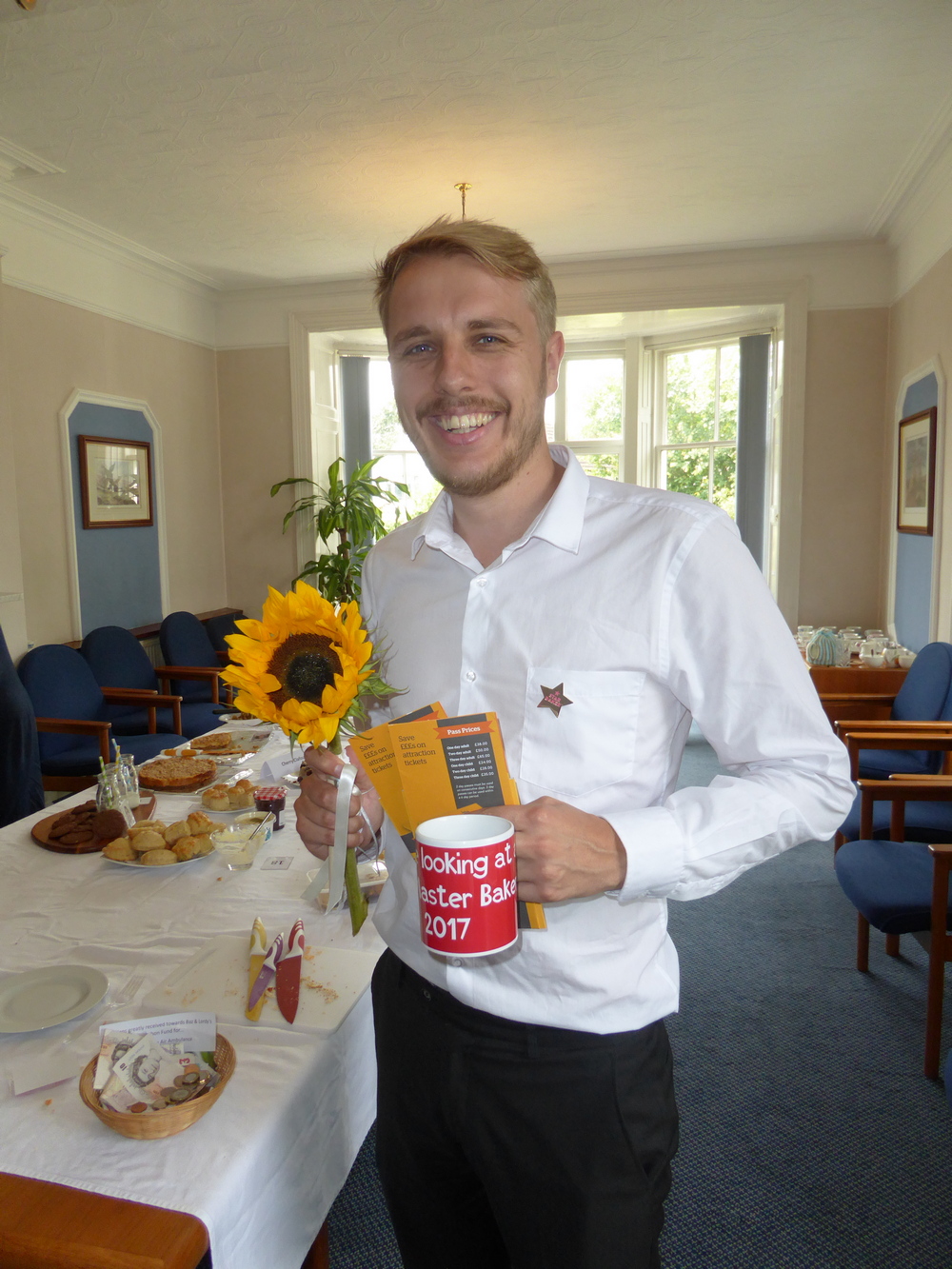 Here at DCS we are very fortunate that we have quite a few members of staff who enjoy baking and will occasionally bring in the fruits of their labour for the team to enjoy!
So when we heard about two of our DCS Directors, Barry Rankin (Sales Director) and Chris Lord (Technical Director) signing up to run the Yorkshire Marathon on the 8th October 2017 to raise funds for The Yorkshire Air Ambulance Charity, it seemed a great idea to see who would be up for channeling their inner Mary Berry & Paul Hollywood to take part in…DCS – The Bake Off!
We had a great response from the staff and also decided to create a "Guest Baker" category for those who said "I can't bake but I know someone who can".
We had 3 categories of Savoury, Cake, Other (if it's not a savoury or a cake it's in here!) Everyone had the option to have one entry in one/two or all categories.
We found our judges: Paul H aka our MD Patrick Clayton, Mary B aka Lindsay Rogerson (The Chairman's good wife) and the toughest duo, working together, Kieran & Harrison from Creative Marketing Services… who all did an excellent job, as to be fair, the standard was surprisingly high from everyone!
We were blown away by everyone's efforts and they most certainly "pulled it out of the bag", providing a table full of treats across all the categories
And the winners are……….
Savoury:
Will West with his 'Special O'Cajun Tarts'
Other: Joint Winners
Alex Vokes with his 'Cherry Clafoutis'
Theresa Clark with her 'Milk & Cookies'
Cake:
Andy Blacklock with his Chocolate Pacman Cake
Guest Baker:
Chris Lord's mum with her 'Chorizo Cheese Puffs'
STAR BAKER:
Will West with his 'Special O'Cajun Tarts'
And the wooden spoon prize went to resident joker, Director Barry Rankin, with his ASDA bought photo cake with a photo of himself on it!
A special thank you to NFU Boston Spa who came over to support us, we hope you all enjoyed the cake back at the office with a nice cuppa! To all the judges that took the time out of their day & actually took the scoring so seriously! Also to all the bakers who took the time & effort to enter and to everyone who came to support and put money in the pot!
We were thrilled to raise £140 towards the guys' Marathon Pot and we look forward to seeing this grow as it's for such a deserved cause. As well as keeping an eye on their training, Barry has just realised he had the date wrong and has now just lost nearly 3 weeks of training and 'Lordy' has already suffered a broken elbow which took him out of training too….I'm sure it should be interesting to say the least! Haha!
It was a lovely fun day which everyone enjoyed, raising money for a great cause as well as being a positive team building activity, I think everyone will be looking forward to the re-match!
And watch this space for what's sure to be a Christmas Cook Book Best Seller…Delicious Cakes, sweets & Savouries from DCS!
To find out more about the good cause 'Baz' & 'Lordy' are supporting or to donate…
https://www.justgiving.com/fundraising/LordyandBazzasYorkMarathon