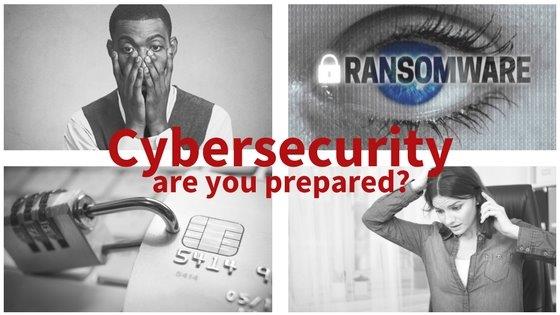 *65% of large UK businesses were victims of Cyber Attacks in the past year, collectively losing these organisations BILLIONS of pounds! And that's not to mention the smaller companies who have also been made victims by this worrying growing trend.
For UK organisations to continue to grow their businesses in the on-line arena, customers need the reassurance that you, as a company, are taking the necessary steps to protect your business from potential Cyber Attacks, therefore protecting their personal & payment details.
Prevention is better than the cure…
First Defence
Have you implemented the vital software that will provide you with a strong firewall protecting your business from Viruses and Phishing Scams? Do you filter the web pages that your employees are able to open – accidently surfing on one 'dodgy' webpage can open you up to a wealth of trouble? Do you have employees working out on site/at home? Do their laptops/phones have data encryption, giving peace of mind when out of the office?
You're only as strong as your Back Up.
You turn on your PC only to be faced with a Ransom Note- no data for your entire company – and you 'potentially' will only get it back if you pay ££££££££'s to an untraceable account on the dark web!!
What would you do…cry…shout…scream? If you haven't backed up for quite some time that could be data of weeks, months or longer lost!
Do you pay it? Are you sure you would get the safe return of your data, some do, but a lot don't! And who knows, you could be visited again in the not too distant future as you have just shown that you're good for a pay-out!
The harsh reality is that for many this potentially has the power to cause irreparable damage or worse still, destroy your business!
Or would you take a deep breath knowing you have Amber Vault Back Up, reassured that all your data is stored safely in the cloud and/or on premise and can be retrieved up to the previous daily or bi-daily point?
What if the worst does happen?
Contact the police and report the incident, they have their own Cyber Crime Unit dedicated to this type of crime. Granted they may not be able to recover your data, money or catch the hacker but without your valuable information they will always remain one step behind these ever progressing criminals.
If you have all your data stolen here at DCS we will do our very best to recover what we can for a fixed cost, however you do have the option prior to an attack to put in place a DCS Ransomware Contract enabling us rebuild your server from back up following an attack.
Make your employees a strength, not a weakness
Can you be sure that one of your staff members could recognise a 'Phishing' email and open and not click on that infected link? Not transfer that £1000 pounds that looks like a genuine request from the MD? We can assess your business to see how vulnerable you are, then with a simple, yet informative video based on line SATT training give them the tools they require to spot a potential threat, all at the comfort at their own desk. With regular 'test phishing mails' which should hopefully keep it in the forefront of everyone's mind or further in depth training will be offered.
If you have any further questions on Cyber Security please don't hesitate to contact DCS today.
*Sourced from GOV.UK