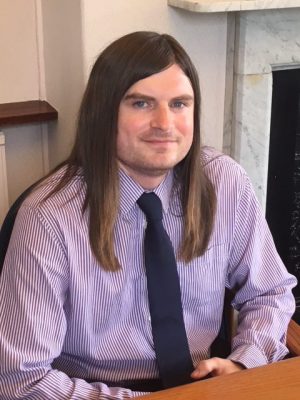 Hello, my name is Adam Findlay and I am the new Cloud Services Manager here at DCS. Having worked for DCS for 12 years now and in the I.T. industry since I was 18, I have witnessed many changes taking place; most notably the mass adoption of virtualisation around 8 years ago and the recent expansion of cloud and managed services. This now makes technology and security previously only accessible to large enterprises available to SMEs at an affordable cost.

Over the past 18 months we have been busy building our own portfolio of cloud services starting with Amber Vault cloud backup and moving on to our hosted server platform which spans our 2 secure UK data centres. Both of which are proving to be a great success. Our family of DCS Amber Vault products currently consists of…
Amber Vault
Business class managed and monitored cloud backup for virtual servers and critical workloads. Stores a complete snapshot of your virtual servers in the cloud that can be restored in a handful of mouse clicks. Suitable for any company running a virtualised server infrastructure with a requirement for an offsite backup.
Amber Vault Lite
Automatic cloud backup for critical files and folders or physical servers and workstations. Ideal for backing up a critical application such as an accounting program or laptops containing important company data. Cost effective to ensure that no company should be without an offsite copy of their business-critical data
Amber Vault Replication
Scheduled replication of critical virtual servers to the cloud which can be switched on instantly in a disaster situation. Failover provides instant connectivity to your business network via an automatic site to site VPN or an external dial in VPN if your office has suffered a disaster. Fall-back to production seamlessly when your primary servers are back on line. Ideal for any company in need of a full disaster recovery solution. Scalable monthly cost.
Amber Vault Archive
Free up space and extend the life of your server by archiving off historical data to the cloud.
With more services currently under development I am excited to lead this and ensure our customers are able to take advantage of the latest technologies that the industry has to offer. I strongly believe that the cloud has something to offer every business when it comes to securing, storing and managing their critical data and applications and am very much looking forward to growing and managing this going forward.