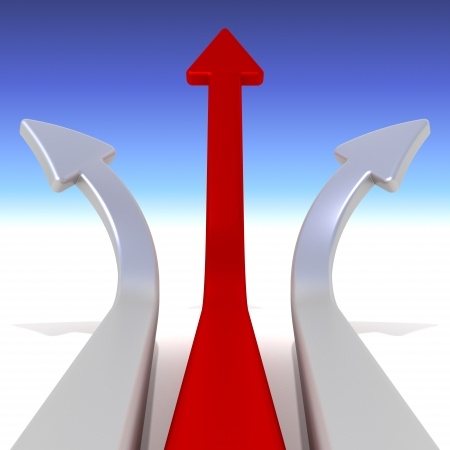 Which Microsoft license is right for me?
In previous years the question surrounding Microsoft licensing was simple. What applications do I want and how many do I need for the size of my organisation? Once those questions were addressed, it was simply a case of finding the best price on the market and placing your order.
Nowadays though, there is an increasing number of ways of becoming 'license legal' with your inventory of Microsoft applications. The advent of hosted and cloud solutions such as Office 365 has opened up many doors for organisations looking for a low-cost upgrade or start-up option but in terms of larger costlier applications, there are now several options available.
How to tackle your licensing
So here are some questions to ask yourself when considering your Microsoft license and choosing the option that is right for you:
Q1. Is it important to have access to the latest releases of your applications?
Q2. Do I want to own my licences outright?
Q3. Do I want predictable fixed-term costs for my licences?
Q4. Would I benefit from the flexibility of being able to add and remove applications from my inventory as required?
Microsoft License options – what's right for you?
1. If being up to date and having a level playing field for applications throughout your organisation is important then consider a scheme that includes Software Assurance or look to add it your open licence agreement.
What is software assurance? It provides access to new versions and upgrades for your applications throughout the term of your Open Licence.
2. If owning software licences as an asset doesn't appeal to you then you may want to consider the Microsoft Open Value Subscription which allows you to subscribe to your applications over a period of 3 years agreement.
3. If you're looking for predictable annual software costs then the Microsoft Open Value Company Wide or Non-Company Wide schemes, along with the aforementioned Open Value Subscription might be for you as they allow spread payments for your licensing over a 3 year period.
Download Microsoft's handy guide on where to start with evaluating if Microsoft Open Value Subscription is right for your business.
4. If you are a charity or NFT organisation, then Microsoft has a partnership with Tech Trust, then you may be eligible to apply for up to 6 software licenses.
Re-assessing your licensing inventory may look daunting on the face of it but with Microsoft Open Value it can be both simple and cost-effective. So hopefully, my tips will point you in the right direction.
Image/Copyright: 123rf