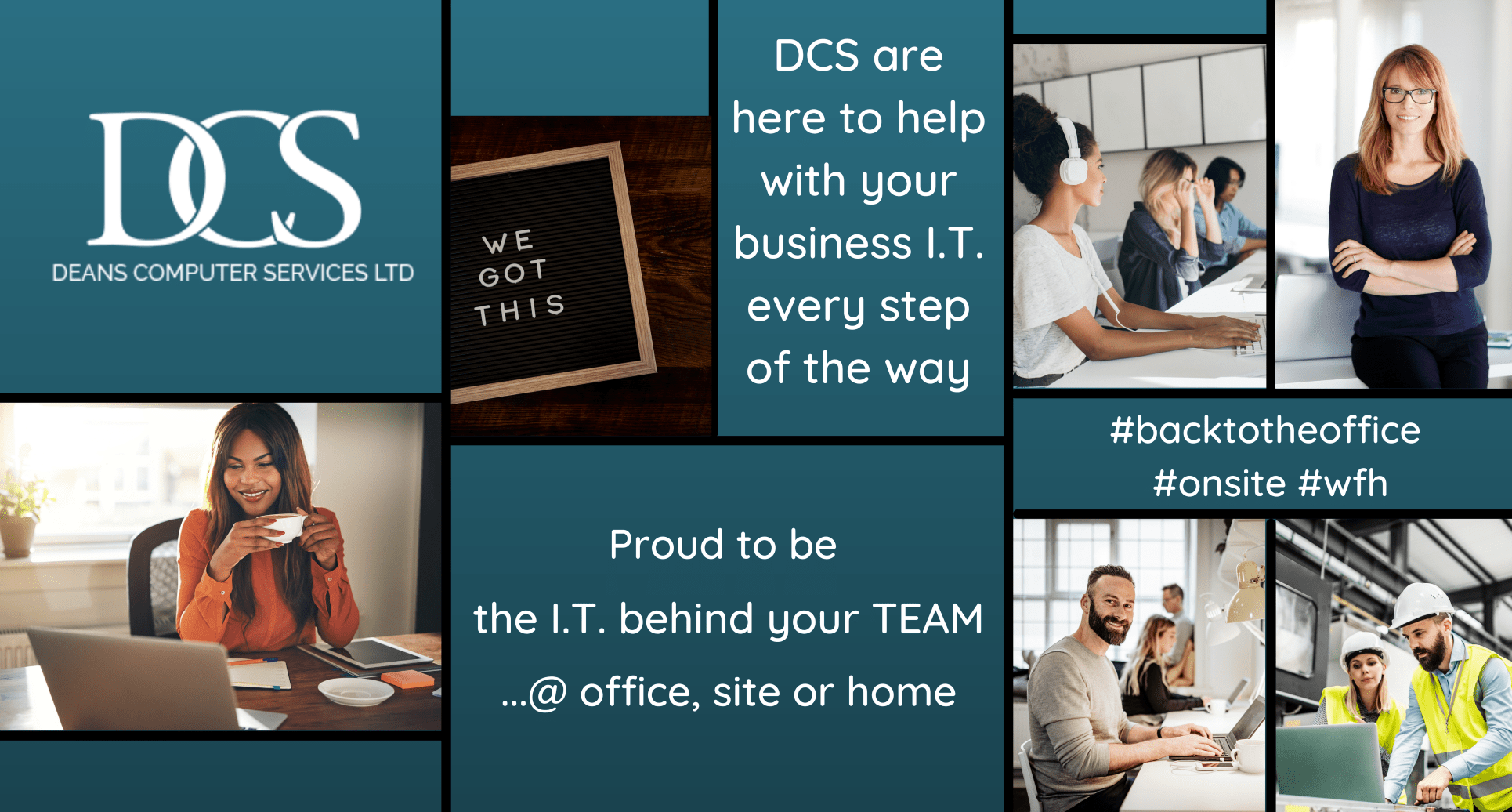 With the restrictions we have all been living with over the past year, DCS has proudly enabled many of our customers, old and new to work remotely or in a Covid safe environment, ourselves included. But as these restrictions are lifted and hopefully removed altogether, we are seeing customers' staff return to work which itself raises issues. 
With a little planning and thought, the return to work does not need to be troublesome. Here are a few of our recommendations to think about before returning back to the office:
You may be enabling staff to work both at home and in the office, do they need to bring equipment back in? Would a second power supply or screen for the laptop help?
You may want to avoid all users returning at the same time, thus minimising any disruption whilst any issues are sorted. Think about a staggered return-to-work with smaller teams, so any issues that occur can be dealt with before the whole office is back.
If users have been on furlough or away for a long time, their password or account may have expired and will need re-setting.
Don't forget, if that PC hasn't been active for a while, be prepared for the dreaded, but required updates!
Do you need to reorganise the office workplace to create more space, are there enough network points?
Have any network devices such as printers, scanners etc. been turned on recently?
Do any phone diverts need changing?
Has the stationery cupboard been raided, does it need restocking?
Bear in mind those back to work Covid essentials, to help protect and reassure your employees. We can also supply all of these office requirements.
Remember DCS are here to help if you have any I.T. issues on your return to work…
You can call us on 01937 541411, log any calls via [email protected] or speak to your account manager. We can also help with any office supplies you may require [email protected]
Most importantly, does the kettle or coffee machine work, and is the tea, coffee & milk fully stocked? 🙂

For more help and advice on the current back to work guidelines… https://www.hse.gov.uk/coronavirus/roadmap-further-guidance.htm