About Us
Deans Computer Services Plc (DCS) – one of the leading IT 'total solution' and software solutions companies in the North of England. More than 30 years experience in the small to medium size business arenas enables DCS to focus sharply on the IT support needs or software solutions of owner-managed businesses, the specific challenges they face and the strategic goals they strive for.
DCS delivers leading-edge and reliable software solutions to small and medium sized businesses. Formed in 1982 DCS became a total computer systems house offering systems consultancy and integration, networking installations, IT and cybersecurity, equipment maintenance and repairs, software installation with training and support, bespoke programming, internet e-mail/e-commerce solutions and business forms.
Our people are highly professional and extremely approachable. They will not simply work for you but 'with' you to build a strong relationship which delivers real value and benefits.
DCS offers unparalleled commitment to supporting and training end users on the UK's leading accounting software packages:  Pegasus Opera 3, Opera II, Intact iQ, Exchequer, Iplicit, Advanced Business Cloud Essentials, SAP Business One and Sage 50 Accounts and offers software support contracts for post-installation continuity. DCS can offer either tailored or structured training on the above accounts systems and all Microsoft Office applications, either on-site or in our purpose-built training room.
DCS specialises in the provision of turnkey bespoke solutions and customised software.  With the merger of Leckhampton Computers we have now have a team of 10 developers and are able to provide systems for manufacturing; distribution and wholesale and retail industries to name but a few.
In 2001 DCS launched "Dealer" – an integrated CRM and Service Management System with live links to Sage 50, Pegasus Opera 3, Exchequer and iQ from Intact. This was followed by the recently launched simplified but powerful Dealer LITE. To further support companies on the move, we extended this and added Dealer Mobile for IPhone and IPad. This brings CRM and Customer Service functionality to your mobile devices.
Other products launched are 'Capital Property Manager' for agents dealing with commercial property matching and property management, and 'Care Home Dealer' – specifically developed for the management of Care Homes and their residents.
All

Administration

Maintenance

Sales

Software Support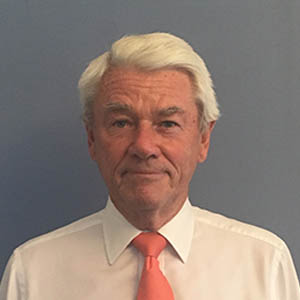 Peter Rogerson
Founded DCS in 1982 he has seen it grow from 2 employees to over 50. He takes an active interest in Accounting Software & consultancy for the company. A keen golfer who has been lucky enough to play on many championship courses & an enthusiastic Motor Sports participant.
Patrick Clayton
Patrick joined DCS in 1992 as a programmer and joined the Board in 1998. As well as managing DCS on a day-to-day basis, he also takes a keen interest in sales. He is co-author of our DCS Dealer and Service Management system and actively provides programming skills and support to the rest of the team.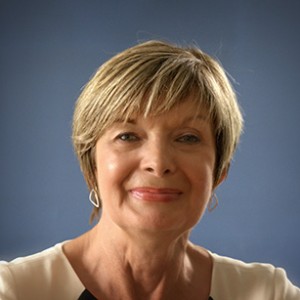 Suzie Cowling
In 1987 Suzie started work as a part time receptionist at DCS as well as PA to our Chairman. Before taking on the role of Marketing Director, Suzie was involved in pre-sales to our accounting base and still takes time out to visit new and existing customers.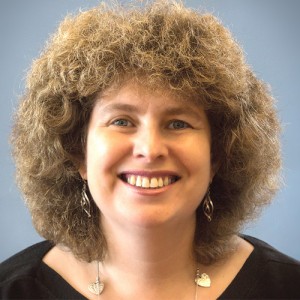 Sandra Marshall
Sandra has worked for DCS in the support department since 1989. An expert in working with clients to find the right accounting solution, with an extensive knowledge in Accounting and HR software and systems. She enjoys spending time with her family and safari holidays to South Africa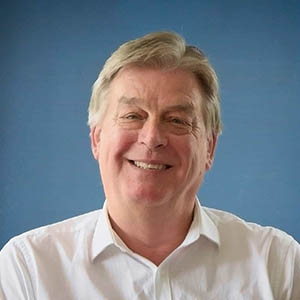 Richard Foulds
Richard joined Leckhampton in 1983! Now heading up DCS Development, creating tailormade software solutions to suit your business needs. Richard & his team can save you hours by helping you work more efficiently & cost-effectively. When not programming he enjoys lovely holidays & great meals out.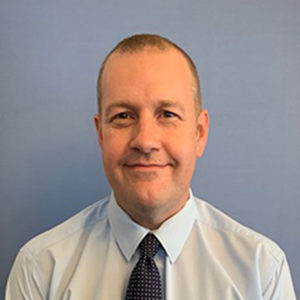 Chris Lord
Chris began working at DCS as an engineer in 2001 and joined the Board in 2013 as Technical Director. With several professional accreditations and with the latest up-to-date knowledge of our portfolio. Chris is an expert in working with clients to find the right solution in a language that everyone understands.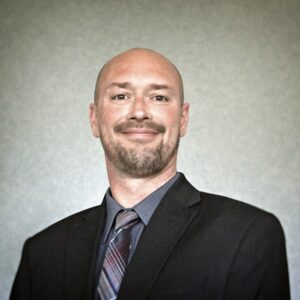 Barry Rankin
Barry joined DCS in 2000, he has over 30 years of experience in IT, from all aspects of hardware infrastructure, through to business software solutions. A committed charity fundraiser, he has raised over £15K for Martin House Children's Hospice & £2200 for the Avalon Group, joining their Board of Trustees in 2017.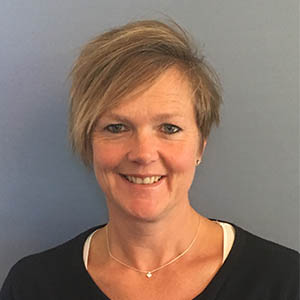 Tracy Field
Tracy joined DCS in 2011. In 2021, she became Company Secretary and Director, looking after purchasing & renewals; she also manages the admin team. Away from DCS, she's usually found with her family, driving her daughter to horse competitions, watching her son play rugby or enjoying a nice meal with friends.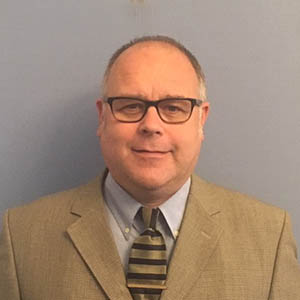 Eric Speak
Eric returned to DCS after originally starting as a junior developer and has been working in the development department since 2003 and manages the team. When not at DCS Eric will be found with his family or with his Northern Soul Vinyl being a keen music enthusiast and DJ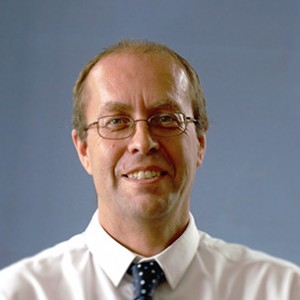 Jeremy Hill
Jeremy joined the DCS maintenance department in April 1996 and manages the operational day-to-day running of the maintenance department and is also our cabling and network guru. He loves spending time with his family who he couldn't be more proud of and regular holidays to France.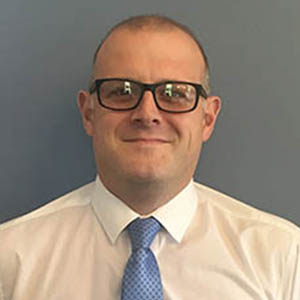 Guy Brook
Guy joined DCS in 1994 as a junior Engineer. Some of Guy's areas of expertise include technical pre-sales; Ransomware incident management and mentoring junior members of staff. He likes to get out on his road cycle when family life allows.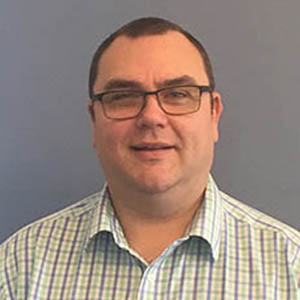 Noel Rogers
When DCS acquired a Huddersfield based company in 1995, we were lucky to acquire Noel also. With over 25 years experience of technical expertise in supporting customers with their Microsoft Windows Server Operating Systems. When not here he'll either be found supporting Leeds Utd or enjoying a spicy curry!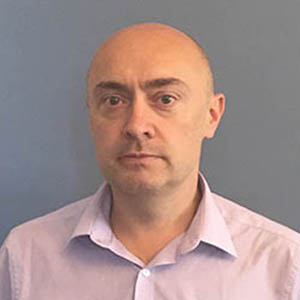 David Grieves
David has been at DCS since 1994. Anyone visiting DCS with a PC to be repaired will be in the safe hands of David and his team. If David has any spare time after taxiing his four children to various activities he likes to have a night out with his wife Caren.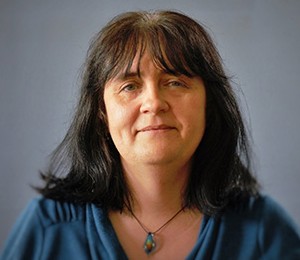 Krys Bialkowska
Krys Bialkowska, recently promoted to Support Manager, has been with DCS since 2001, providing support, implementation and training on Pegasus Opera accounts and payroll.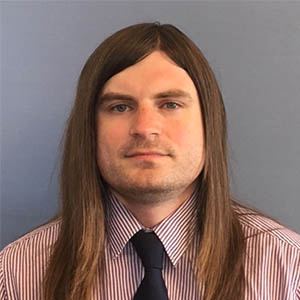 Adam Findlay
Adam joined DCS in 2006 & manages our portfolio of cloud services including our hosting & cloud backup platforms. He has over 15 years of industry expertise & loves to keep up-to-date with the latest technologies. Outside of work he can be found tinkering with cars or playing music in his band.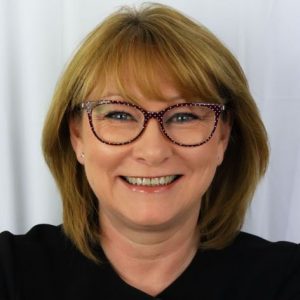 Angela O'Hearne
Angela joined DCS on the 1st May this year and is looking after Capital Property Manager. With extensive knowledge and experience in this market, working with all sectors, she is very excited about the product. When not working, she can be found with her family or on the tennis courts.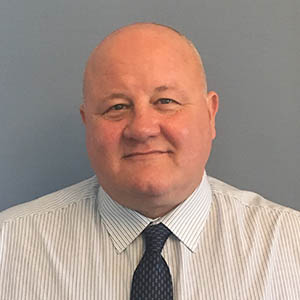 Neil Turton
Neil, who hails from South Yorkshire, has worked for DCS since 2007. As well as being able to help with IT infrastructure, Neil has extensive experience in accounting packages, particularly with Pegasus Opera and FactoryMaster.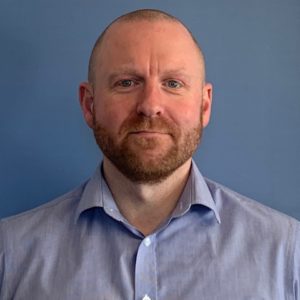 Alex Vokes
A key member of our sales team, Alex is experienced in a wide range of industries from engineering to manufacturing, and has run his own company. He enjoys camping, motorcycling and regularly maintaining his Jeep!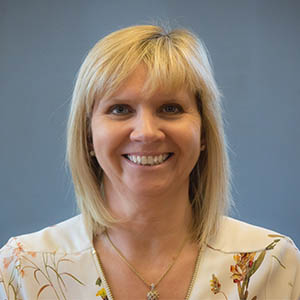 Mandy McNalus
Mandy joined the DCS team in 2017, working in Accounts, Credit Control & Contracts. In her spare time she enjoys the gym, cycling, holidays in the sun & spending time with her family & 3 dogs.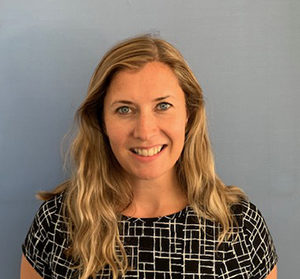 Theresa Clark
Theresa joined DCS in 2012 as a receptionist, now working within the Marketing Department. She is multi-skilled, with a creative flair in design and copywriting and has a personable approach. Theresa works closely with Suzie, our Marketing Director, and is also Editor of the DCS Newsletter.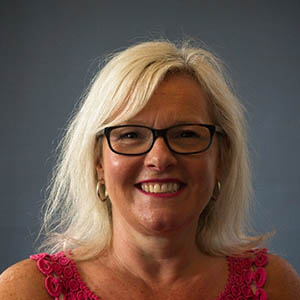 Elisa Hilton
Elisa is married with one daughter, Lily Twinkle and loves nothing better than their nights out at the theatre, watching all the musicals at The Leeds Grand.  When not doing that, she can be found in the garden trying to work out why she has such a lovely array of weeds but no flowers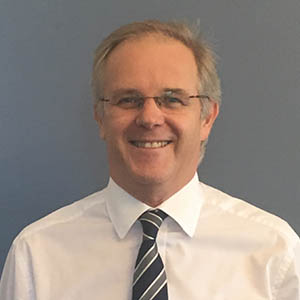 Andrew Dowell
Since 1994 Andrew has worked in software support on 'all things accounting' as well as training and installation work at DCS.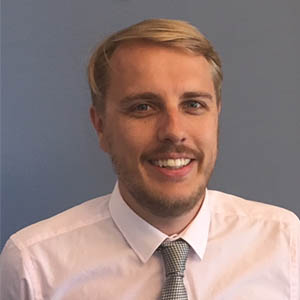 Will West
Will recently joined the software department and is going through his accreditation examinations on Pegasus Opera. He also co-hosts the annual end of year payroll seminar.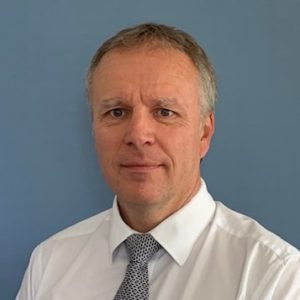 Keith Newman
Bringing many years' experience in business software to our support department. Originally a programmer, working on projects as diverse as small startups to multi-nationals, & even a government. Specialising at DCS primarily in Intact iQ. In his spare time, he enjoys keeping fit, walking & cooking.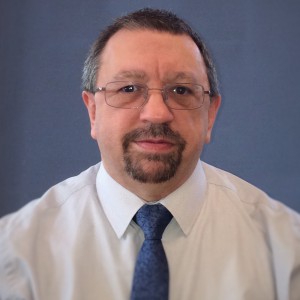 Tony Sexton
Tony has been with DCS since 2008 and has extensive programming knowledge. Tony is able to maximise your current accounting system through providing add-ons and enhancements.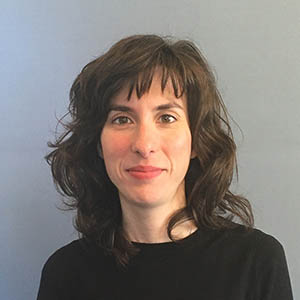 Eleni Varypati
Eleni is a trainee Software Developer, with a background in Physics and Mathematics. Originally from Greece she has been living in England for the past couple of years.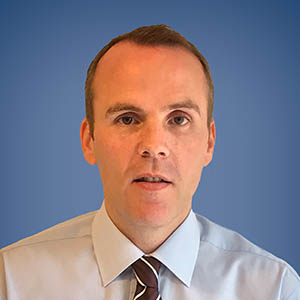 Scott Thomas
Part of the Leckhampton team that recently merged with DCS, Scott is a software developer and business process analyst.  Married with a daughter, Scott lives to travel, play cricket and cook.  He also volunteers for a charity called AbilityNet who help elderly and disabled people use technology.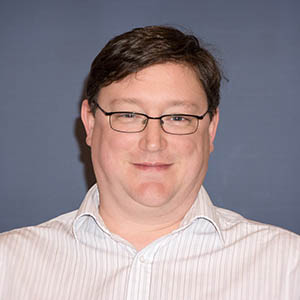 Steve Atkinson
Joining the team from Leckhampton as a Senior Software Consultant, Steve is always kept busy developing across multi-platforms. He lives with his partner and daughter. In his free time he likes to blow the cobwebs off by walking on the beach, plays snooker in his local league and is a keen cricket fan.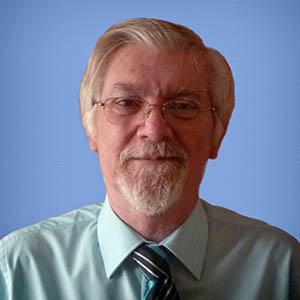 Alex Lawrence
Alex has a wealth of experience programming for and supporting sites in various industries.   As a member of CAMRA, Alex appreciates sampling  Real Ales .  He also enjoys choral singing with his wife and daughter at Derby Cathedral.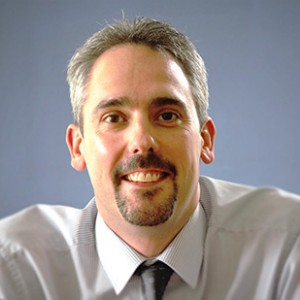 Jason Hague
Jason, who has worked at DCS since 2002, is a field service engineer. He enjoys swimming and DIY. He spends his spare time running his two girls around to their various clubs and activities. He also features in a DCS video rewiring a server at a clients in 2 minutes!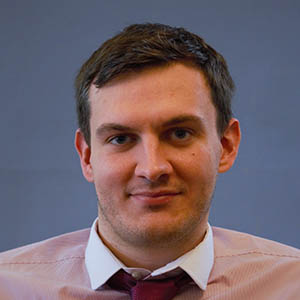 Andy Blacklock
From Doncaster Andy joined DCS in 2005 and is a Leeds United fan. An avid swimmer, he came third in Great Britain at the Millennium Youth Games. He has swum the equivalent of the English Channel in a pool for charity. He is a qualified swimming instructor and also plays squash and cycles.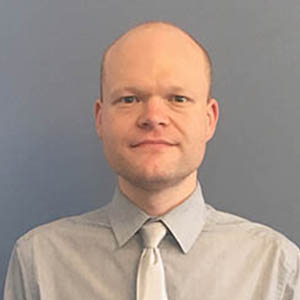 Lloyd Williams
Lloyd started work at DCS in 2003 and works alongside Dave Grieves in the workshop. As well as helping other people with computer problems, he enjoys gaming, photography and a single malt whisky. He is also the "go to" person within DCS for help with company videos.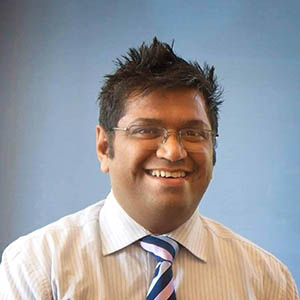 Jitesh Mistry
From the renowned Curry Capital of Britain, Bradford; Jitesh joined DCS in 2007.  He has a variety of interests from cycling, photography, motorsports to all sorts of gaming.  After a brief sabbatical, Jitesh has returned to the fold as a Senior Field Service Engineer, eager to make up for lost time!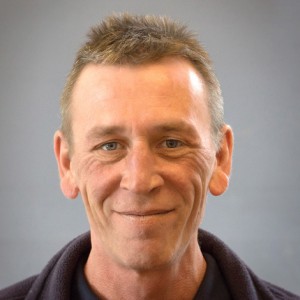 Jean Kwint
Jean started with DCS in 2006. He spends a lot of time on the road attending both PC and telephone equipment calls and in his spare time Jean Thai boxes, reads a lot and obviously plays the computer. He is also a very keen DIYer!
Richard Symonds
Richard, one of our recent additions to the company, joined the DCS Maintenance Team in 2014. A technical support engineer, he lives very locally to the office. When not at work he enjoys reading and archery and has been known to bring some of his mother's baking into the office.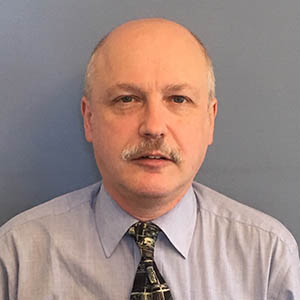 Neil Griffiths
Neil joined DCS in 2015. Having come from an electronics background in music, he made the move into the IT industry. In his spare time he can be found walking, military history research, reading, antiques, programming, coin collecting & talking to kids about WW1, military living history & battle re-enactment.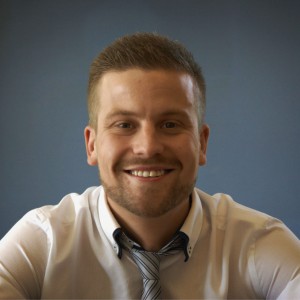 Danny Robinson
After studying IT and Business studies at York College to degree level, Danny Robinson chose to work as an IT Technician & quickly moved up to Field Engineer.  When not answering calls Danny enjoys learning about music production, is a DJ & has a passion for gadgets & technology.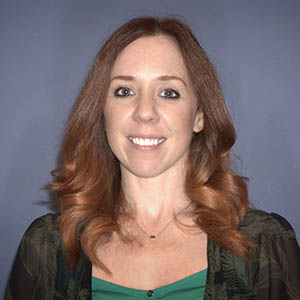 Sarah Hanna
In 2016 Sarah was our first female Engineer! She has recently been promoted to Operations Co-ordinator, where she will be looking after the rest of the engineers in the maintenance department. Sarah enjoys dance, fitness and family time.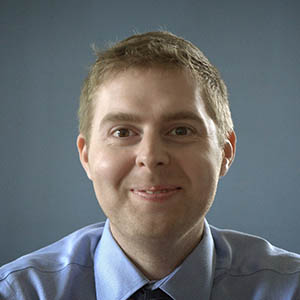 Alex Sempers
After working in IT and supporting primarily Yorkshire businesses for 5 years, Alex joined DCS in 2017 as a Field Service Engineer.  In his spare time, he enjoys travelling to different countries, reading, walking and spending time with friends and family.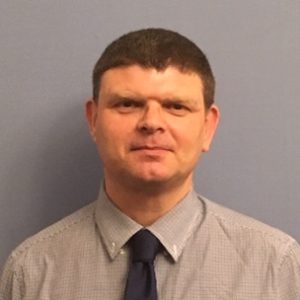 Mark Lunn
Previously working in a managed services environment, looking after internal and external clients, I recently have joined DCS.  When not at work I can be found supporting my beloved Leeds United or trying to combine my love of photography with exploring the beautiful nature that is all around us.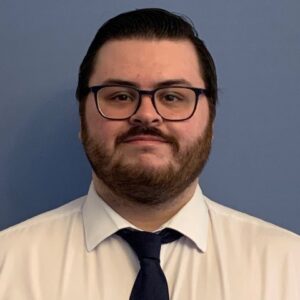 Ben King
Ben looks after our configuration department here at DCS, also specialising in all things printer related. "My hobbies are pc gaming, mainly RPG's and FPS. I like model building as well. I like taking trips to Scotland to see my friends and the scenery."